Home Business Magazine Online
What is the first thing clients see when they walk through your salon's doors? It's most likely your receptionist, the waiting area, and the product display shelves that showcase your professional salon supplies and products. It's not only important to arrange your product and retail display shelves in a way that looks organized and makes a great first impression, but you also want these shelves and products to draw people in.
Selling products and merchandise accounts for five to 25 percent of a salon's annual revenue, and it could stand to impact the business positively if product sales are boosted. However, in order to do so, salon owners need to position products in an inviting and enticing way to get people excited.
It's not just about how you position products on your salon's shelves, though. There are many factors that go into creating retail display shelves that stand out. First, it's important to analyze your salon to identify the opportunities your space holds for unique product placement.
Ask yourself these questions to get started:
Where do I currently feature and display products?
What are some other areas I could display products?
Do I have or need more retail display shelves?
What is the salon's aesthetic? Do our retail shelves reflect this, too?
Do I need to keep space-saving storage in mind for a small salon?
How do my clients currently interact with our display products?
What do our retail product sales currently look like?
Effective Salon Merchandising and Product Display Tips
Now that you have answered these important questions that could shed light on how to improve product sales and how to give your retail display a fresh new look, let's take a look at some techniques that can help you create product placements and displays that work.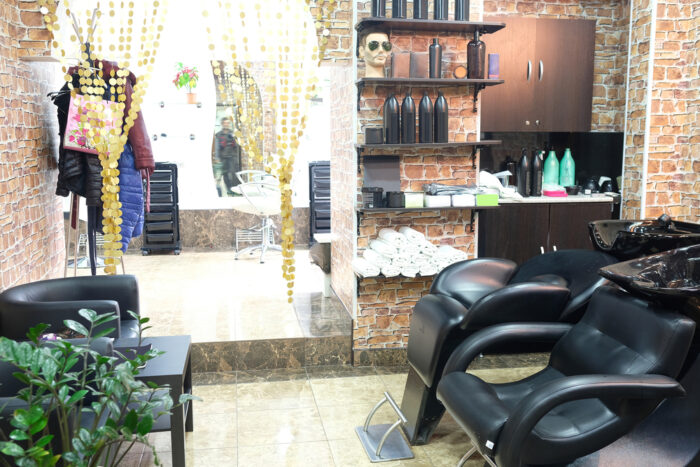 Take Inventory and Assess Sales
Before you begin rearranging and revamping the way your merchandise and products are displayed, it's smart to look through your sales and take inventory. As you analyze this, notice which products may be selling more and which aren't. This can help you identify which products you may need more of and which aren't the right fit for your clients.
Study How Clients Interact with Products
Spend a week taking a closer look at how your clients are interacting with your retail displays. Are they naturally drawn to them? Do they pick up products and check out the ingredient labels? Do they ask about certain products? Seeing how your client base is purchasing or not purchasing products will provide you with insight on how you may be able to position your products better.
Invest in Shelves that Match the Aesthetic of Your Salon
How do you currently display your products? Do you use floating wall shelves or standing shelves? Or do you display your products on styling stations or behind the reception desk? Either way, you need stylish displays and shelving to showcase your products in the best light. Make sure these shelves match the aesthetic of your salon. For example, if your space is more rustic and you have more exposed wood accents, you may want to stick to wooden shelving of the same shade. If your salon has more of a glam look, maybe gold, chic shelving or black, modern shelves will look best. It's important for your retail displays to catch your clients' attention, so don't be afraid to go bold.
Not only do your product displays need to look chic and fit in with your salon's aesthetic, but having your shelves look organized and clean is also an important part of attracting your clients. Aside from having your products organized nicely, you will want to routinely make sure products are refilled and reorganized.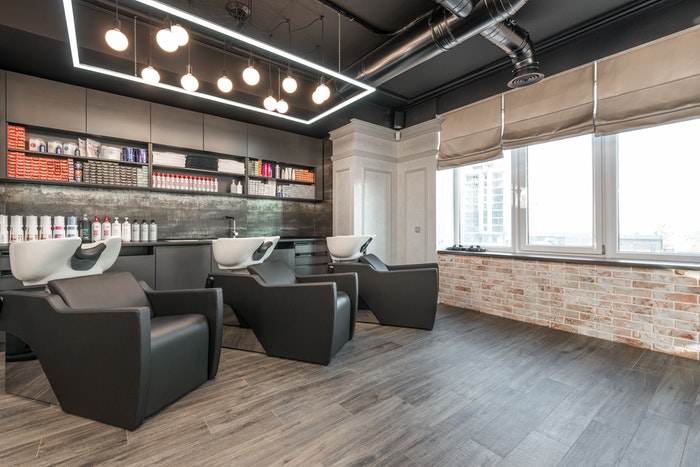 Position Products Throughout the Salon
You want to have retail displays around the waiting and reception areas so that clients can easily pick up or check out products while they are paying for their services or waiting. However, you should also strategically place products around the salon to reinforce brand recognition. The more your clients see products at your stylists' salon stations, the wash stations, and at the reception area, the more they will become aware of your brand. This can help you drive sales. 
Highlight Products with Labels and Signage
Every salon has a retail display or wall of products in their waiting area, but these displays rarely ever communicate the benefits of the products or any other additional information that may convince a client to purchase. Make labels or small placards for your products to explain what each product can help your clients achieve. From products that help clients maintain professional hair color to formulas that help restore healthy hair, you should make these benefits known.
Educate Your Staff on the Products
Because you have strategically positioned products in a way that attracts clients to them, you are going to want to make sure your people can answer any questions clients may have in order to drive the sale. It is important to routinely educate your staff on the products you are using and selling so that they can support your sales goals and boost product awareness.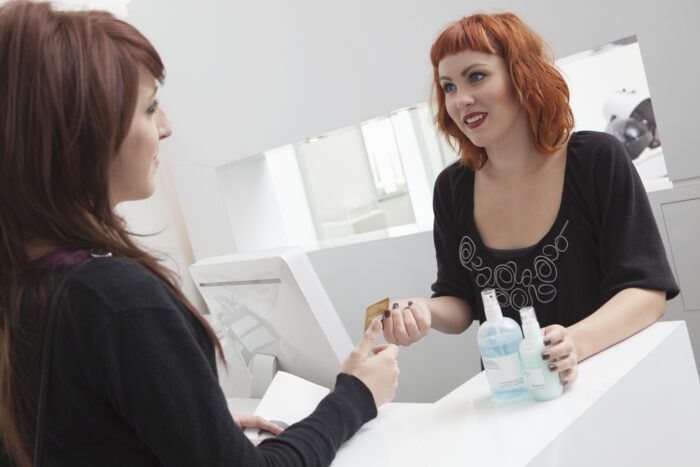 Sell Products that Rock and Support Your Salon's Mission
Lastly, it is important to have products on your salon's shelves that you and your stylists believe in and use. Whether your salon only uses vegan products or they are loyal to a certain brand, these are the products you want to sell. Your stylists should be organically weaving these products into the services you offer so that clients are more propelled to purchase them.
As you begin to implement these techniques, you can also solicit feedback from your team and clients to get a better understanding of how your retail products are perceived. This will help you adapt and offer products in a way that fits your salon best. Now you are ready to increase retail sales and position your products in the best light!
The post 8 Effective Salon Merchandising and Product Display Tips appeared first on Home Business Magazine.
Author: Editor
Powered by WPeMatico