Many people think that you can only buy useless junk on AliExpress, and it is not suitable for serious purchases. We explain why this is not the case.
1. Only nonsense is sold on AliExpress
Millions of products from Chinese manufacturers are collected on AliExpress. Some things may seem strange and useless, but this does not make AliExpress bad; you can still buy clothes, shoes, electronics, and gadgets at low prices there. Perhaps no one advertises certain products and they don't cost much, which rouses suspicion. The key to AliExpress: Chinese manufacturers save on marketing in order to sell goods for almost no extra charge.
People evaluate products not only by appearances but by their cost, packaging, and commercials. In economics, there is a description of this feature — the Veblen Effect. People tend to buy goods at a higher price to emphasize their social status. But is it worth proving to others that you have money if you can save it and spend it on a vacation?
2. Chinese things are not of good quality
There is a stereotype that Chinese goods cannot be trusted; people think they are short-lived and of poor quality. At the same time, our stores are full of Chinese things. Chinese gadgets are sold in tech stores, and Chinese cars are sold in car dealerships. Everyone uses them, but many do not suspect they're made in China.
Apple, Sony, Microsoft, Dell, Nike, Adidas, and other world-famous companies partially or completely produce their products in China. Over the past 10 years, there have appeared certain reliable brands: Xiaomi, Huawei, Meizu, DJI, and others.
3. It is difficult to find a suitable product and choose a size on AliExpress
The translation of the product description on AliExpress can be muddled, so you can enter queries in English or use the photo search in the search bar.
To order the right size, take measurements. On the product page, there is usually a table with a description of which size corresponds to a certain size of hips, waist, and chest. Read the reviews provided by customers: they share feedback on whether the products suited them or not.
4. Items from AliExpress cannot be returned
Things can be returned, but this does not always make financial sense. Oftentimes, the cost of delivery is higher than the cost of the item itself. Nevertheless, there are notes in the descriptions of the goods regarding delivery guarantee and return guarantee. Not all sellers have these guarantees, so choose those who specify both of them on the product page.
The delivery guarantee ensures that the goods will arrive on time. If the parcel takes longer, then you will get a refund. The return guarantee is your protection in case the item turns out to be defective or does not correspond to the description. You can send the parcel back in that case and get your money back.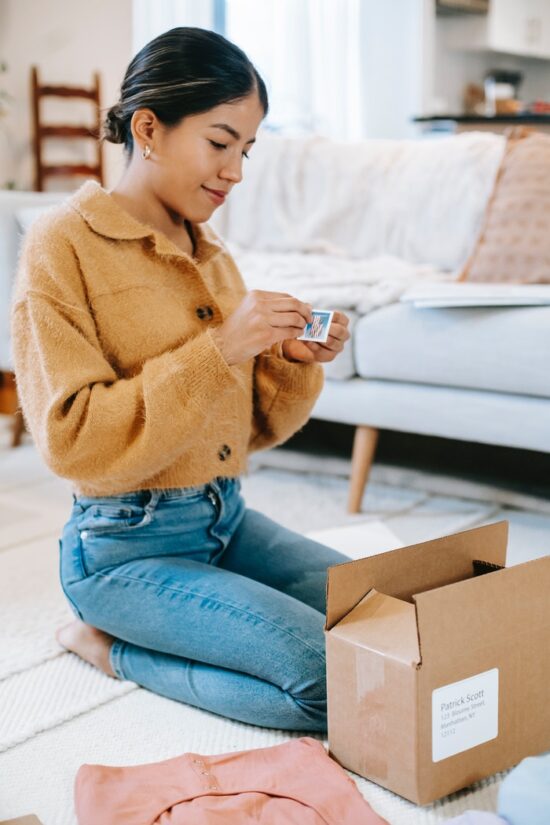 5. You can't buy expensive things on AliExpress, because there are many defects and fakes
It is not profitable to sell defective products and fakes. Sellers' ratings on the site depends on reviews and ratings by buyers. The more enthusiastic the reviews, the higher they will rank in search results. The number of orders and the store's revenue depend on this.
Perhaps an item you ordered does not match the description or is broken during shipment. You can open a dispute. Sellers will oftentimes return the money in order to save their rating on the site.
6. You can't trust delivery with AliExpress
Again, this is just a myth. There is USPS tracking. Through it, you can track China post package at any time, and they will show you where your parcel is. In addition, delivery is mainly carried out through epacket (combining state mail with online stores or platforms).
7. AliExpress has raised prices a lot recently
AliExpress does not control the prices of products. It is a platform for sellers who place their products on the site. They indicate prices in dollar amounts, and due to currency fluctuations, the value of items in various currencies changes all the time.
Nevertheless, the cost of goods on AliExpress is still generally lower than in other online and offline stores. New promotions and tools for saving money are constantly appearing on the site, including coupons and sections such as "With Friends Cheaper", "Brand Focus" and "Discount of the Day".
For example, if you purchase via a mobile app together with someone else, then the prices of goods will be lower. There is a section "Discounts for Two". There are two prices for all things in it. The smaller one is for shopping with a friend.
On AliExpress, you can find interesting and high-quality products that are more expensive, such as gadgets and clothes. When ordering goods from China, you can find these items at reasonable prices.
8. Wasted time
Many online stores charge a lot of money for fast delivery. But deliveries from AliExpress do not take more than a month. Of course, if you urgently need something, then it makes sense to pay extra so it's delivered quicker. But if you do not urgently need the product, then you can decide to not pay for quick delivery.
Conclusion
Carefully sift through the lists and you can find good things among the many products available on AliExpress. Ordering from China is simple, fast, and can be quite affordable. Spend time and read reviews before deciding on a product.
The post Eight Myths About AliExpress appeared first on Home Business Magazine.
Author: Vadim Cristea
Powered by WPeMatico