Home Business Magazine Online
Let's face it. Building your own home based business is not an easy task. You need to forfeit a lot of time, energy and money to stand any chance of achieving success, which means there's a lot at stake when you finally open your (virtual) doors ready to accept your first client. Thankfully, there are a number of effective ideas and recommendations that you can make the most of to succeed as a new home based business, making it as easy as can be to attract a wide audience and build a strong reputation while you generate a respectable profit! So, if you're ready to learn more, then check below to uncover some of the most valuable tips and tricks that you can utilize now to make sure your home business can flourish both now, and in the future.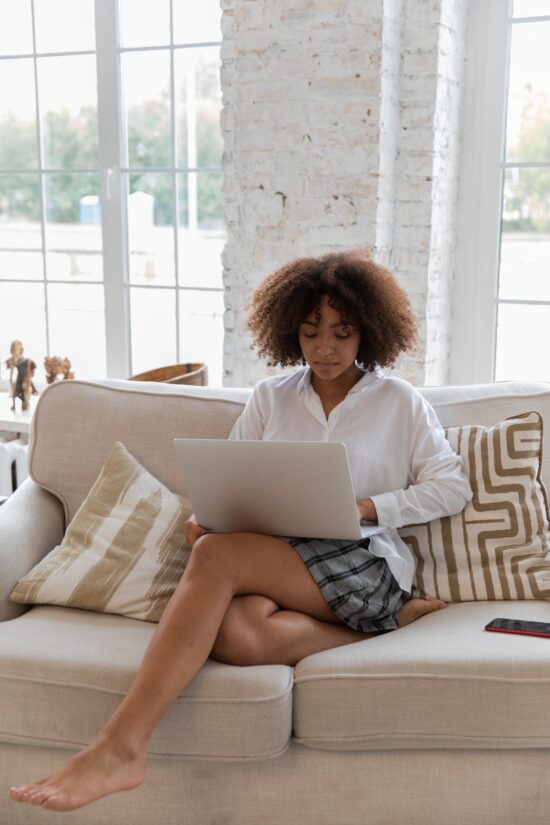 Build a Functional & Attractive Business Website
It's vital that you can take the time to build a functional and attractive website if you want your home based business to flourish, as you need to have an online presence that acts as a kind of virtual storefront due to your lack of commercial premises. Your business website should be a platform that people can visit to find out more about your brand and your products or services, and it's such an essential feature for any small, independent business in today's modern world.
A good business website should have a number of key features in order to be both aesthetically pleasing and functional. You're going to need a well designed theme, inspiring and informative content and accessible, easy-to-use navigation tools that allow users to browse every page you publish without any trouble. A stylish theme should be your first priority, as you should always be making an effort to maintain an attractive yet professional look that can express your uniqueness and showcase your products and services. Your business website's theme can be pretty expressive, as it can embody your brand and everything that you do when you make the right creative decisions. Make sure you don't go overboard when designing a stylish platform, as you should stick with no more than a couple of different colors to set the scene. An overwhelming mish-mash of clashing patterns and colors will look messy and unprofessional to say the least, so try your best to keep it minimalistic if you want your new website to be well received.
You should aim to post new content every couple of days, and it should be as engaging and inspiring as possible. Your content needs to relate back to your products and/or services, but it can also cover the general industry or areas that your home business covers too. Having your own 'blog' page on your home based businesses website for your content is always a good idea, as this will provide you with more opportunity to utilize SEO (more on this can be found below). Don't forget about installing accessible navigation tools too, as these are a key detail of successful websites in today's modern world. Every person that visits your platform needs to be able to access each individual page or feature that you host on your website, and it's your responsibility to help them do that. It's a good idea to include your logo on any navigation bars or even at the side of each page, as this way you can remind any visitor what website they are browsing.
Always Indulge in SEO to Get Your Business Out There
When you've built an amazing business website, you need to take the time to master the art of SEO. The concept of SEO (or search engine optimization) is pretty simple. It describes a set of tools and algorithms, created by search engines, which exist to help websites improve their rank in search engine results pages. This in turn can help to massively increase traffic, as your website can be found much faster and easier by users around the globe. It's fair to say that SEO can seem a little nonsensical to those who have never dabbled in the topic of optimization in the past, however the process itself is actually fairly simple to get to grips with and use to your advantage.
Due to the fact that there are literally hundreds of millions of different websites on the internet at any one time, search engine providers have to come up with ways that allow them to match internet users with the most appropriate and valuable websites that fit their intended goal. If a search engine user has to scroll through page after page of results to identify a worthwhile webpage to visit then they might think twice about using the search engine again! So, search engines need to attempt to authenticate the many websites on the internet so that they can better identify whether they are a valuable and trustworthy result. This is where SEO comes in, as you can optimize your website to make sure your platform fits the bill and gets ranked well in search engine results pages!
Thankfully it doesn't have to be difficult to implement the most effective SEO tactics in your home based businesses website, as you can begin by utilizing both long and short tail keywords in the content that you publish. Keywords can be described as words or phrases that directly relate to your business, industry and products or services, that an internet user may type in if they are searching for a business such as your. Including these keywords in your content will help to increase your rank in different results pages, and attract those users who might have an interest in buying your products or services. It's also a good idea to use backlinks that connect your website's pages internally and to other external websites that are well established, as this will help to prove your authenticity to search engine providers. There are countless SEO tools that your home business website can benefit from, so be sure to make the most of these tools in order to increase your reach.
Make Marketing a Priority & Get on Social Media
If you want your home business to really thrive, then you need to prioritize marketing. In today's modern world, the most effective marketing pathway that you can explore is social media advertising, as there are billions of active users on popular social media platforms for upwards of 8 hours every single day. Social media provides an amazing marketing and networking opportunity that your home business could benefit from dramatically, but you might need an integrated marketing partner to help you achieve your goal if you don't have the experience or knowledge to thrive alone. Developing a strong social media presence when you're a newbie to the tangled world wide web can seem so tricky, but having an extra pair of hands will help you to spread the word successfully before you know it. Social media provides so many different avenues that you can explore to start marketing your products or services, and these platforms can act as a haven for small, independent businesses. Utilize social media to grow your audience and find your niche.
Achieving total success for your home based business has never been such a simple task when you can utilize some of the amazing ideas that have been carefully detailed in this informative guide. It's not going to be easy, but it will certainly be worth it when you can attract a wide audience and a healthy income!
The post Ready for Your Home Business to Achieve Ultimate Success? Check Out These Top Tips appeared first on Home Business Magazine.
Author: Editor
Powered by WPeMatico