26 Tips to Help You Stay Productive on the Ground and in the Air
If you are one of the many Americans who travel regularly for business, airports, delays, and forced downtime are the bane of your road warrior's existence. They usually mean you're getting even farther behind on your constantly expanding to-do list. If you'd like to increase your productivity the next time you don the armor of a road warrior, then read on for 26 tips to help you save time, cut stress, and accomplish great things while you're on the road.
1. Become a packing minimalist. Before the next trip, carefully examine what you pack and eliminate anything that isn't necessary. To save yourself some last-minute stress, repack your travel bag the second everything is washed, dried, and folded.
2. Invest in important duplicates for travel. It's worth investing in a duplicate set of power chargers for your phone, laptop, and other tech devices, as well as a duplicate set of toiletries (toothbrush, toothpaste, razor, grooming products, etc.). Always keep these duplicates in your travel bag.
---
Entertainment Type Home-Based Businesses

 – Visit the Home Business Mag EXPO
---
3. Charge it…all. Create a checklist of "power" items with which you travel and get into the habit of reviewing that list the night before each trip in order to make sure each device is charging. Be sure to do the same thing in your hotel room the night before traveling back home, too.
4. Pack your workout gear. Taking advantage of your hotel's gym, even if it's only for 20 minutes, can relieve travel stress, keep you energized, and help with jetlag. Always carry a set of workout clothes in case you get a chance to use them, and lay them out when you arrive at your hotel room.
5. Be medically prepared. Always travel with a first aid kit that includes pain relievers, band-aids, cold medicine, etc. Having to stop what you're doing to find a pharmacy can be time-consuming and expensive.
6. Keep important extras close. Ladies, always put an extra pair of pantyhose in your purse. Men, you might want to put a back-up tie in your briefcase.
7. Always leave early! Always leave earlier than necessary for flights and meetings, and allow more time than you think is necessary to get to the airport. If you show up early, you can use that bonus time to work on something else.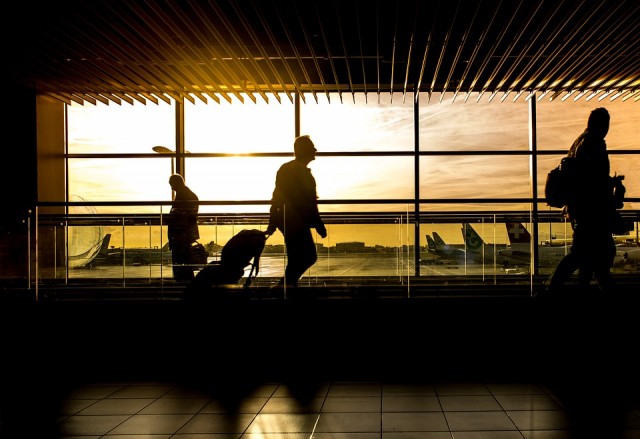 8. Make sure all travel itinerary info is entered into your cell phone. Don't underestimate the value of having easy access to confirmation numbers for your hotel, rental car, flight, etc., as well as phone numbers for each of those agencies.
9. Take a (great) seat. The aisle seat does have its advantages. It allows you, if necessary, to easily get the items you need out of the overhead bin. Having a seat in the exit row and on the aisle also makes it easy to get up if you have to use the lavatory.
10. Become a preferred customer. Having preferred customer status with car rental companies, airlines, hotels, and other key travel vendors can be a big help if you go on more than a handful of business trips a year. A company's employees will help you resolve a situation more quickly or board the plane early.
11. Invest in a club membership with the airline of your choice. If you can, also invest in a club membership with an airline you frequently fly. You'll gain access to that airline's club space, so when you're waiting on your next flight you'll have a calmer, more comfortable place to be your best productive self.
12. Always carry cash. You never know when a problem with your bank or credit card company will cause a card to be denied. Always travel with cash so that you won't be left stranded without a way to pay a cab driver or without money for lunch.
13. Carefully plan where you'll stay. Call your hotel concierge ahead of time to find out what restaurants, entertainment venues, etc. are in the area and to get feedback on how best to get to your meetings while in the city. Being a preferred customer with a hotel is a great way to be given timesaving advantages like no-wait check-ins, better rates, more involved service from hotel employees, etc.
14. Plan meal times. From the airport to your destination city to the journey home, you need to eat. Figure out where you're going to eat at your destination before you begin your journey, if possible. The day before you travel, call the concierge at the hotel where you'll be staying and ask for lunch and dinner options.

15. Know in advance how you're going to get from place to place. Prior to leaving for your trip, plan your routes and how you'll travel. If you already know you'll be driving yourself, make sure your rental comes with GPS or be sure to have your own device ready with a map or written directions as a back-up.
16. Avoid traveling during the busiest times of day. If you can, avoid planning your meetings, arrivals, and departures during the busiest travel times of the day. For example, in New York City, taxi drivers change shifts around 3:00 p.m., so getting a cab to a meeting that's scheduled for mid-afternoon can be difficult and time consuming. The same goes for traveling to and from the airport (or anywhere) during rush hour in any big city.
17. Get to know people where you travel. If you frequently travel to the same locations, get to know the locals while you're there. They'll often be able to tell you the best places (restaurants, entertainment venues, etc.) to go and the better routes to use while traveling.
18. Learn to master the tech you use. Learn about the features of your smartphone, laptop, and tablet, and make sure you're using them to their full advantage. The apps and software available can save you tons of time in your work flow and in how you use your travel time.
19. Always be ready. Whether you're on a 20-minute cab ride or waiting to board a flight, you can reply to an e-mail, make a phone call, amend a meeting agenda, catch up on reading, make changes to an ongoing product, confirm appointments, and write thank-you cards!
20. Use pre- and post-airport time wisely. If you'll be traveling in a cab to and from the airport, keep a list of people you need to call handy and give them a ring while you're riding. Or use the ride to brainstorm what you'll be discussing with the client you'll be meeting with on the trip or to plan out another upcoming meeting. If you'll be driving, queue up a podcast you've been meaning to listen to.
21. Organize your travel workspace. Make sure you have a sensible carry-on that allows you to easily access the things you need, and take time the day before you travel to organize its contents for your upcoming trip. Make sure your bag or briefcase is stocked with extra pens, your brainstorming journal, any magazines or articles you've been meaning to read, thank-you notes to write, etc.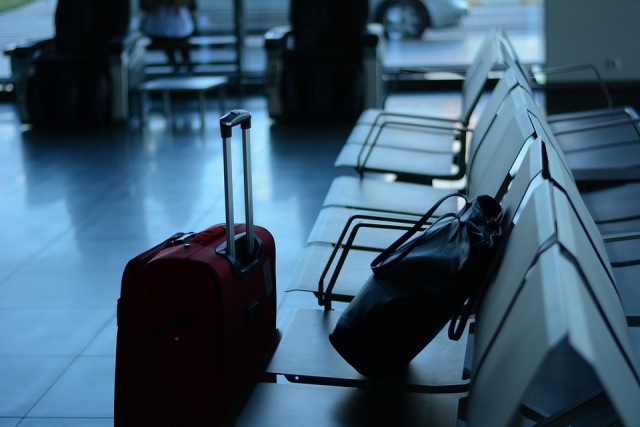 22. Develop a system for managing receipts. Whether it's a special compartment in your briefcase or an envelope you keep in your wallet or purse, create a system for storing and managing your receipts (used later to compile your expense report).
23. Let your contacts know where you are. Share with clients and contacts the basics of where you'll be going and when. You may be able to plan an extra meeting or build in some valuable face time with a person you wouldn't otherwise have seen.
24. Use the airport. The airport isn't just a travel hub — it can also be a valuable meeting space. Often, you can rent conference rooms at various airlines' clubs, even if you're not a priority member (though in this case, you might have to pay a slightly higher fee).
25. Have a business card handy. Traveling offers many opportunities to network. Always be ready with a business card so that when you meet someone new, you can use the opportunity to build your professional network.
26. Learn something new. Taking an occasional break will keep you sharper and more productive when you are focused on work. Keep a folder of magazine or newspaper articles that you've been wanting to read in your carry-on. That way, you can reach for one if you need a "work" break while on your flight. Or queue up a video tutorial for a new software program, or just read a good book.
As you incorporate these strategies into your travel routine, you'll find a work flow that allows you to feel accomplished even when you've spent most of your day on an airplane. More importantly, you'll find that you have more time and energy (and mental peace!) to devote to your meetings, tasks, and exploring the places you're visiting.
The post Road Warrior: A Mobile Business Owner's Guide to Smart Travel appeared first on Home Business Magazine.
Author: Jason W. Womack
Powered by WPeMatico